Technology 7 - 7th Grade Course Outline 2011-2012

Microsoft Word,

Microsoft Power Point,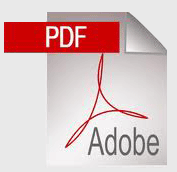 Adobe Acrobat,

Internet Explorer,

Windows Media Player
Class Expectations and Overview
Technology 7 Course Overview

During this class period, I introduce myself to the students and discuss the various classroom procedures that I practice during the marking period. I address any safety concerns that exist and inform the students of my grading policies, and what they will be experiencing in my classroom.
Back to top

"What is Technology?" Activity
"What is Technology?" notes, "What is Technology?" Information PPT.

The first discussion we have in class relates to the students various impressions about what technology is or is not. I write two headings on the front board "What is Technology?" and "What is not Technology?". As a class we list various concepts related to how they fit into each category. I then introduce the students to the view of technology from the perspective of the Technology Education department at North Penn. I will show the students a power point to illustrate the various concepts they will need to understand.

Quiz Notification - There will be a quiz on the material presented in this power point, so make sure you understand the material. If you have questions, please ask Mr. Hollstein.
Back to top

Information Technology Activity - Mouse Pad Design
Mouse Pad Activity Sheet

This class period will be spent introducing the mouse pad activity that the 7th grade students will be starting in the upcoming classes. During this activity, students will be learning about the Principles of Design and will have to incorporate them into the design of their mouse pad. The students will first have to come up with at least two different designs and follow a set of guidelines outlined in the activity sheet.
Back to top

Physical Technology Activity - Bridge Construction
Bridge Construction Activity sheet

This activity will introduce the area of Physical Technology to the students through constructing a bridge out of K'nex. Students will be randomly assigned bridge types to build and will later have to research their bridge and present their findings to the class. This is a two part activity and students will have build and develop and understanding of how their particular bridge type works.
Back to top

Structure Design Challenge

This activity will challenge the students to solve a complicated problem with a limited amount of time and materials. Students need to research, design and develop a structure that will successfully support a golf ball at the top without falling over. Students will only receive 4 sheets of computer paper, 12" of masking tape, and a golf ball to complete this challenge. Students will be graded on their design and how successfully they are in completing the challenge.