Technical Drawing Minor - Course Outline 2011-2012

Microsoft Word,

Microsoft Power Point,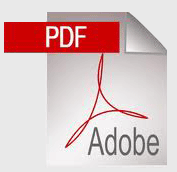 Adobe Acrobat,

Internet Explorer,

Windows Media Player
Class Expectations and Overview
Technical Drawing Minor Course Description

During this class period, I introduce myself to the students and discuss the various classroom procedures that I practice during the marking period. I address any safety concerns that exist and inform the students of my grading policies, and what they will be experiencing in my classroom.
Back to top

Scale Drawings and Proportions (1 Class Period)
Textbook references (Classroom Only)

This first activity that the students work on gives them an idea how to take larger or smaller drawings and change the scale. This will give them an idea of spatial relationships between shapes that will come in handy when working with their drawings done by hand. This activity will also introduce how students will be lettering their drawings during the first marking period.
Back to top

Mechanical drawing using hand tools. (1 Marking Period)

The entire first marking period will require students to learn how to complete some basic mechanical and architectural drawings using only hand tools. This time period will allow students to become familiar with common terms and concepts that will be reinforced when later using AutoCAD.

Basic Page Setup for Hand Drawings
7 Steps for Drawing by Hand, Border Sheet Creation, Textbook references (Classroom Only)

This activity introduces several concepts that students will need to master as they complete their drawings done by hand tools. The skills include: border page creation, use of construction lines, use of object lines, using the t-square, and centering a drawing in a provided work space. Students will be assessed on these basic skills as they start their drawings.

What is an Isometric Drawing?
Isometric Projects, Centering an Isometric Drawing

This series of projects will introduce students to what an Isometric shape is and how its beneficial to a designer when trying to express a design. Students will be applying the skills they developed thus far in the course to accurately draw 3 basic shapes that will test their problem solving skills. Students will need to pay attention to the details of the drawing and have a good grasp on measuring increments to be successful.

What are Multi-View Drawings?
How to Draw a 3 - View Drawing, Centering a 3 View Drawing,

This series of exercises will introduce the concept of single-view and multi-view drawings to the students. They will be provided with isometric drawings they have recently completed and will have to identify the various views that these 3d images can be broken down into. This is an extremely important part of the course since most students have trouble visualizing in this manner. Students will develop an understanding of how different views of an object relate to one another and share the same dimensions.

From Multi-View to Isometric and Back
Door Stop 3 view drawing Instructions, Textbook references (Classroom Only)

Students will be reinforcing their knowledge of Multi-view and Isometric View drawings by being able to develop either drawing based on whether they are presented with a 3 view drawing or an Isometric. The first drawing we will be looking at is the door stop drawing we did previously during the isometric unit.
Back to top

Introduction to AutoCAD 2012 (Marking Periods 2 - 4)

At the start of the second marking period, students will be taking what they have learned during the first marking period drawing by hand and applying it to the world of computer aided drawing. AutoCAD2012 is the industry standard for computer aided drawing software and is used not only at North Penn High School, but at the college level as well.

Basic Commands and User Interface
AutoCAD Practice Sheet 1, AutoCAD Practice Sheet 2

The first concepts need to master before we dive head on into drawing in AutoCAD is the user interface. Students will learn how to setup their programs so the controls will optimize their success. They will be learning about the various parts of the software including where they can find the most commonly used tools that will be needed for class. Students will spend several classes just exploring the software and learning how to use the basic tools of the software like drawing lines, circles, ellipses and erasing.

AutoCAD and Tangent Elements
Tangent Practice Sheet, 2d Practice Drawings

Identifying and accurately using Tangency in AutoCAD can be one of the more complicated skills students will be learning. Techniques will be discussed that can be used to accurately create tangent lines between shapes to create accurate components that would normally be machined in industry. These are often some of the hardest shapes to draw because of all the calculations that must go into accurately drawing them.

Revisiting Isometric Drawings and 3 view Drawings
Isometric Drawing Exercises, Isometric Drawing Exercises 2

This project will allow students to revisit the drawings that they create by hand and use the new skills they have developed in AutoCAD to recreate them using the computer. Students will see how what they learned using the drawing boards has been re-applied to the computer software. These projects will reinforce the skills and techniques they have just learned using AutoCAD.

AutoCAD Proportion and Scale Project
Proportion and Scale Project Sheet

This project will test every skill the students have learned so far using AutoCAD. Each student will be challenged to choose an object that they will draw to scale (life size) in AutoCAD. The challenge with this project is that the students will have to research the object online to find as much information about it as possible to have the greatest chance of drawing it accurately. Once they have gathered as much information as possible, they will have to estimate measurements and dimensions they couldn't discover about their object. Some of the objects that the students draw might have isometric components while others might simply rely on their 2 dimensional drawings skills.

**Important - All objects must be approved by Mr. Hollstein before research begins.
Back to top

Architectural and Residential Design
Residential Design Activity Sheet, Residential Design Activity Power Point
During this activity students will be learning about residential design and what goes into developing an accurate floor plan. Students will first be required to do some research and print out sample floor plans of apartments or floor layouts to get ideas as to how best arrange their one story houses. They will first need to hand draw out their floor plan and then recreate it using AutoCAD. The designs will be to scale because in AutoCAD you can make life sized drawings. Students will have certain requirements that they will need to follow that are based upon real world building codes since they will be designing houses to to 1:1 scale.
Back to top

More projects will be listed below as we approach their start date.