Exploring Technology - 8th Grade Course Outline 2011-2012

Microsoft Word,

Microsoft Power Point,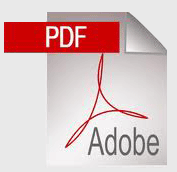 Adobe Acrobat,

Internet Explorer,

Windows Media Player,
Class Expectations and Overview
Exploring Technology Overview

During this class period, I introduce myself to the students and discuss the various classroom procedures that I practice during the marking period. I address any safety concerns that exist and inform the students of my grading policies, and what they will be experiencing in my classroom.
Back to top

Introduction to Hot Air Balloon Activity (8 - 10 Class Periods)
Hot Air Balloon Activity Sheet, Hot Air Balloon Power Point.

During this class period I fully explain the content of the Hot Air Balloon activity that students will be undertaking. Because this particular activity takes at least 8 class periods, students will need their Hot Air Balloon Activity Sheets for the entire duration of the project. Once I have explained the project, I will take some time to introduce to students the concept of "What is a balloon?". We will look at the basic characteristics of a balloon and how they will relate to the balloons that we will be constructing. The second half of the class will be spent selecting the 30 sheets of tissue paper we will need to construct the envelope and gores for the balloon.

Quiz Notification - There will be a quiz on the material presented in this power point, so make sure you understand the material. If you have questions, please ask Mr. Hollstein.
Back to top

Testing and Conclusion of Hot Air Balloon Activity (1-2 Class Periods)
Hot Air Balloon Activity Sheet

This is the second and final portion of the Hot Air Balloon Activity. Students will be using basic trigonometry to calculate the Altitude that their Hot Air Balloon is flying at. Only one page of the activity sheet will be needed per group and will count as a group grade. We will be going outside, weather permitting to test the balloons to get an accurate measurement.
Back to top

PA Careerzone - Job Exploration Activity (2-3 Class Periods)
PA Careerzone Website, PA Careerzone Activity Form

This activity allows students to explore their interests as they try to determine what jobs they might like to pursue in the future. As students explore the various tools that survey their interests, they become aware of how many jobs require skills in math, science and engineering. Students also get to experience what its like to budget their lives in order to afford the various commodities that they take for granted. Ultimately, the students realize that the jobs they want are not necessarily the jobs they need.
Back to top

Single Color Screen Printing Activity (8-10 Class Periods)
Comprehensive Design Instructions. Screen Printing Activity, Screen Printing Instructions, Sample Screen Printing Designs

This activity will re-introduce students to the area of graphic design through a screen printing activity. Students will be designing personal screen printing designs that include both images and text. Students will be learning about the principles of design and will have to incorporate two of them in their designs. Students will first need to complete thumbnail sketches, followed by a rough sketch of their concept, then a comprehensive final design and finally create a screen to print with on a t-shirt or material of their choice.
Back to top

More projects will be listed below as we approach their start date.