Applied Technology Major - Course Outline 2011-2012

Microsoft Word,

Microsoft Power Point,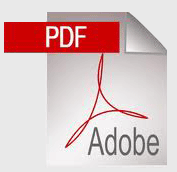 Adobe Acrobat,

Internet Explorer,

Windows Media Player,

Zip file Format
Class Expectations and Overview
Applied Technology Course Overview

During this class period, I introduce myself to the students and discuss the various classroom procedures that I practice during the marking period. I address any safety concerns that exist and inform the students of my grading policies, and what they will be experiencing in my classroom.
Back to top

Rube Goldberg Machines (1 Marking Period)
Rube Goldberg Machine Activity Sheet

This activity will challenge the students to think outside the box as they design their own "Rube Goldberg Machines". Obviously the first thing students learn about is what one of these machines are all about. Students are given a rare amount of freedom to come up with the most creative designs possible while staying within the classroom restrictions. Each student must develop a machine that operates in 6 stages, ultimately ending with a ping-pong ball being launched at a target about 15 away from the launcher.
Back to top

Wood lab Machine Safety Tests
Miter Saw, Band Saw, Scroll Saw, Table Saw, Drill Press, Router, Jointer

Throughout this the applied technology major course, students will be using a wide variety of machines that will require special training. While some of the machines were introduced during the 8th grade course, students are still required to be trained and tested on the safety and operational procedures for using the machine in the lab. These tests are given throughout the Rube Goldberg Machine project and the Candle Holder project.
Back to top

Candle Holder Wood Project
Candle Holder Plans

This activity will expose students to how a product is actually produced in industry. The first part of this project will expose the students to some basic elements of AutoCAD 2012. Students will first draw out the various parts of the project they are building and through drawing the project, they will have a better understanding of how its assembled. Once the drawings are completed, students will be shown how to properly square a board and use various machines in the wood lab to develop the project they designed in AutoCAD. Students will also learn about quality control and how they can best construct their projects while making sure they meet certain quality requirements.

**This project has been taken from Woodsmith Magazine.
Back to top

2 Color Screen Printing Project
Two Color Screen Print, Screen Printing Instructions

This activity will continue the screen printing project that students have started during the 8th grade course. The primary difference between this course is that students will have to develop a more complex printing screen that will focus on two primary colors. Students will have to focus on making sure that colors line up exactly or their prints will not come out correctly. This process that the students will be experiencing is the same process that newspapers use to print colored sections of the newspapers.
Back to top

Water Rocket Challenge
Water Rocket Challenge Sheet, NASA Rocket Website, AutoCAD Bottle Template

During this activity students will have the task of designing a rocket out of a 2 liter bottle of soda. They will be performing research using a variety of resources including NASA's website that will actually allow students to test out a variety of rocket designs and determine how well they will work. Each student will need to complete at least two rocket concepts and then create one of them using AutoCAD.

**Important Note - the AutoCAD .dwg file is in the AutoCAD Bottle Template zip file. To open this file, double click on it once downloaded and windows should automatically use a program to open it. All versions of windows should come stock with a zip file extractor program. If not, you can download any of the following programs: winzip, winrar, or 7-zip. All of these files can be found at www.downloads.com.

Back to top

More projects will be listed below as we approach their start date.